Relevance up to 04:00 2020-01-31 UTC–8
EUR has been trading upwards after the BOE Statement. The EURR found sellers at the main pivot resistance at 1.1027, which is sign that buying at this stage look risky. My advice is to watch for topping formation on intraday frames to confirm downside rotation and possible test of 1.1012 and 1.1000.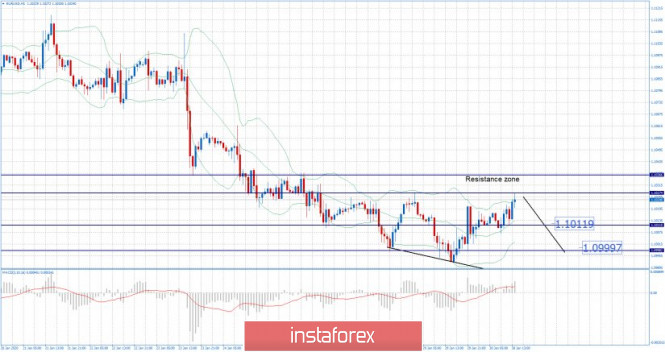 MACD oscillator is showing positive reading
Resistance levels are set at the price of 1.1027 and 1.1036
Support levels and downward targets are set at the price of 1.1011 and 1.1000.
*The market analysis posted here is meant to increase your awareness, but not to give instructions to make a trade.
Performed by Petar Jacimovic,
Analytical expert
InstaForex Group © 2007-2020
Benefit from analysts' recommendations right now
Top up trading account
Get a bonus from InstaForex
InstaForex analytical reviews will make you fully aware of market trends! Being an InstaForex client, you are provided with a large number of free services for efficient trading.