Relevance up to 05:00 2020-01-24 UTC–8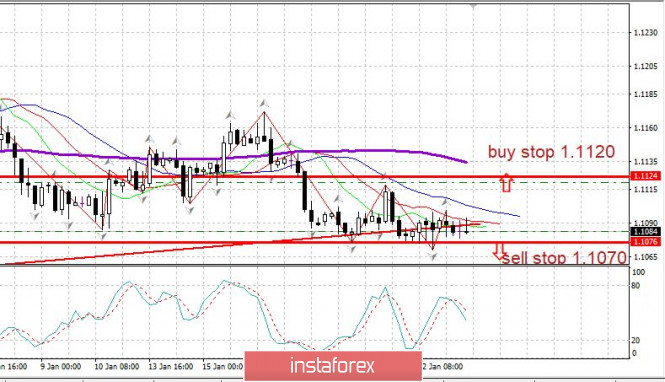 The ECB left the base rate at 0%; the deposit rate for banks – minus 0.5%.
The ECB left the purchase of assets from the market at 20 billion euros a month.
However, the ECB has announced that it is beginning to review its monetary policy strategy.
The ECB is going to leave rates unchanged until inflation hits the ECB's target, slightly below 2%.
Before the revision of rates, the ECB will stop the repurchase of assets.
EURUSD: We buy from 1.1120.
We sell from 1.1070.
*The market analysis posted here is meant to increase your awareness, but not to give instructions to make a trade.
Performed by Sam Alan,
Analytical expert
InstaForex Group © 2007-2020
Benefit from analysts' recommendations right now
Top up trading account
Get a bonus from InstaForex
InstaForex analytical reviews will make you fully aware of market trends! Being an InstaForex client, you are provided with a large number of free services for efficient trading.