Relevance up to 07:00 2020-04-07 UTC–7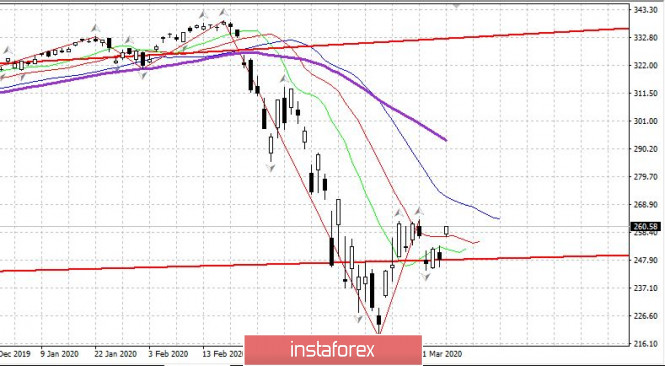 As we can see on the chart, S&P500 is moving up.
There is a rise amid expectations of the coronavirus decline in the US.
Coronavirus:
In Europe, the situation is improving. In Italy and Spain, a number of deaths ( around 500 and 700) dropped from the highest level of 1 thousand people a day. A number of infected people is advancing by 6%-7% every day.
In the US, the total number of infected people is 337 thousand. In New York, a number of confirmed coronavirus cases is 123 thousand. Of course, it is too much for such a city. Nevertheless, a number of new cases is below 10% a day (+7%).
Reports on coronavirus from the US are really fresh. The data is expected to be confirmed during the next two days.
This week can become a pivot point for the US.
In Russia, the epidemiological situation is getting worse and worse. A number of new cases grew by 15% a day to 6,346 people. More than 70% of all cases were recorded in Moscow.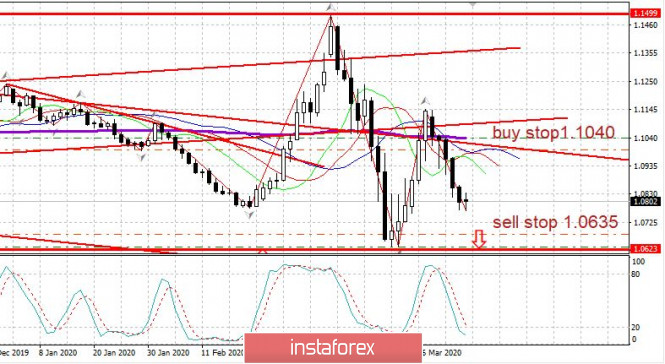 EUR/USD
Buy positions can be opened at 1.1040.
Sell positions can be opened at 1.0635.
*The market analysis posted here is meant to increase your awareness, but not to give instructions to make a trade.
Performed by Sam Alan,
Analytical expert
InstaForex Group © 2007-2020
Benefit from analysts' recommendations right now
Top up trading account
Get a bonus from InstaForex
InstaForex analytical reviews will make you fully aware of market trends! Being an InstaForex client, you are provided with a large number of free services for efficient trading.