Relevance up to 05:00 UTC–8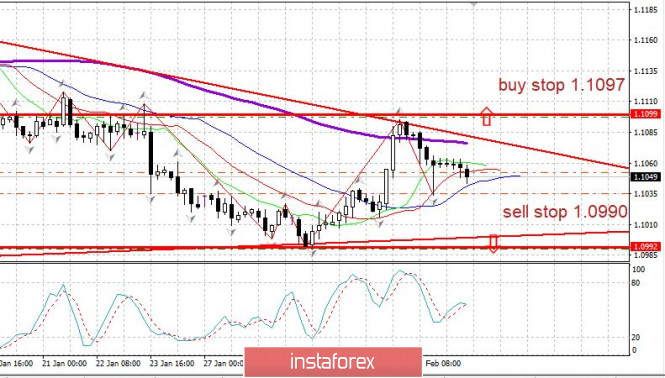 The coronavirus epidemic in China is spreading. The risks of a global recession are increasing every day.
The standard behavior of investors during a crisis is to go to the dollar and the US government bonds.
We can see the dollar strengthening against euro, franc and yen.
EUR/USD:
Sell the euro at a break down of 1.0990.
Buy when it breaks up to 1.1100.
On Wednesday, the US employment report for January will be released. However, news from China about the virus is more important.
*The market analysis posted here is meant to increase your awareness, but not to give instructions to make a trade.
Performed by Sam Alan,
Analytical expert
InstaForex Group © 2007-2020
Benefit from analysts' recommendations right now
Top up trading account
Get a bonus from InstaForex
InstaForex analytical reviews will make you fully aware of market trends! Being an InstaForex client, you are provided with a large number of free services for efficient trading.