Relevance up to 04:00 2020-01-18 UTC–8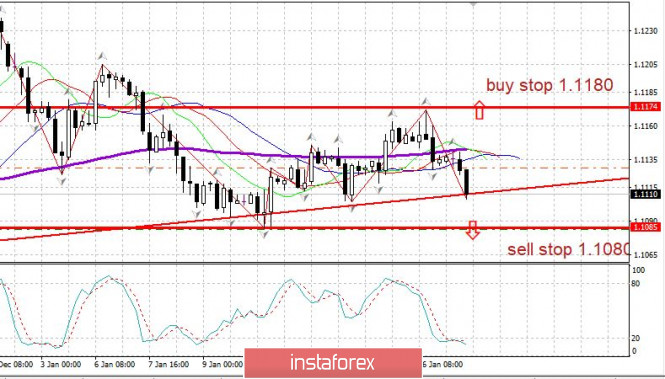 Investor sentiment is getting worse and the global economy is getting more negative. The growth rate in China has fallen to +6.1% and the negative is coming. Investment, sales, and the auto market are all slowing down.
In Britain, new retail sales data is weak and the Bank of England is likely to cut the rate.
Against this background, the US-Europe trade contradictions are intensifying.
EURUSD: The euro is falling towards the support of 1.1100.
In the case of a break below 1.1085, we sell.
Purchases from 1.1180.
*The market analysis posted here is meant to increase your awareness, but not to give instructions to make a trade.
Performed by Sam Alan,
Analytical expert
InstaForex Group © 2007-2020
Benefit from analysts' recommendations right now
Top up trading account
Get a bonus from InstaForex
InstaForex analytical reviews will make you fully aware of market trends! Being an InstaForex client, you are provided with a large number of free services for efficient trading.