Relevance up to 05:00 UTC–8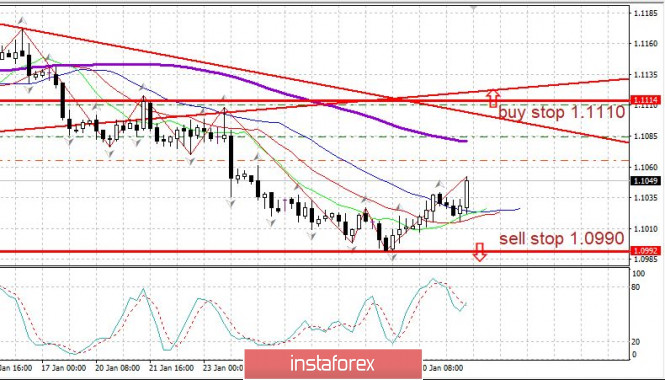 The data on inflation in the United States (the PCE index +0.3%) is slightly higher than the forecast. While inflation (core) is kept at about 1.6% per annum. The Fed does not require intervention.
The euro is trying to grow today. It is not yet clear whether it is a reversal up or just a technical pullback.
The key to determining the issue will be the level of 1.1100.
If the euro is fixed above 1.1100, it is a reversal up.
We keep purchases from 1.1110.
We keep sales from 1.0990.
*The market analysis posted here is meant to increase your awareness, but not to give instructions to make a trade.
Performed by Sam Alan,
Analytical expert
InstaForex Group © 2007-2020
Benefit from analysts' recommendations right now
Top up trading account
Get a bonus from InstaForex
InstaForex analytical reviews will make you fully aware of market trends! Being an InstaForex client, you are provided with a large number of free services for efficient trading.