Relevance up to 05:00 2020-01-29 UTC–8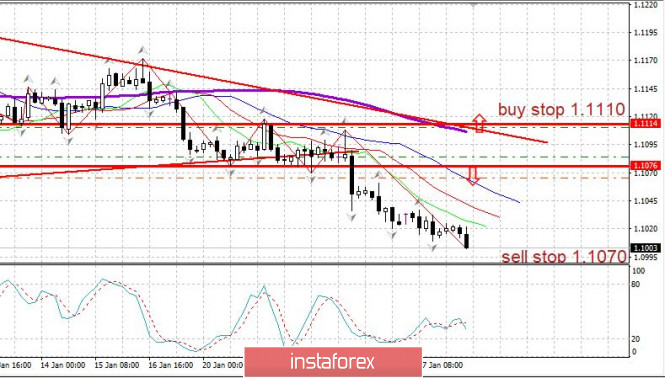 The outbreak of a new type of flu in China remains in the spotlight of the world's main media and markets: there is a real chance that it will not be possible to limit the spread and China will plunge into a large-scale epidemic.
Against this background, the Fed meeting tomorrow, January 29, takes a back seat.
EURUSD: sellers' pressure continues – new lows.
We keep sales from 1.1084.
Sales are possible in the case of rebounds to the top – from 1.1050 or higher.
*The market analysis posted here is meant to increase your awareness, but not to give instructions to make a trade.
Performed by Sam Alan,
Analytical expert
InstaForex Group © 2007-2020
Benefit from analysts' recommendations right now
Top up trading account
Get a bonus from InstaForex
InstaForex analytical reviews will make you fully aware of market trends! Being an InstaForex client, you are provided with a large number of free services for efficient trading.