Relevance up to 07:00 2020-02-07 UTC–8
Technical analysis: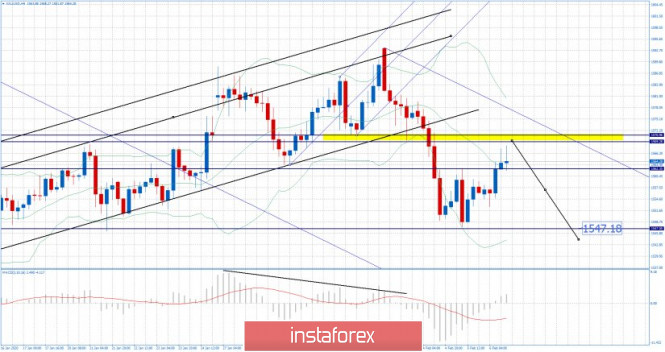 Gold has been trading upwards. The price almost tested important multi swing resistance at $1.570. Watch for selling opportunities and potential rotation down towards the level of $1.547.
MACD is showing positive reading above the zero and the slow line is trying to turn into the upside.
Major resistances are set at the price of $1.570 and $1.592
Support levels are seen at the price of $1.562 and $1.547
*The market analysis posted here is meant to increase your awareness, but not to give instructions to make a trade.
Performed by Petar Jacimovic,
Analytical expert
InstaForex Group © 2007-2020
Benefit from analysts' recommendations right now
Top up trading account
Get a bonus from InstaForex
InstaForex analytical reviews will make you fully aware of market trends! Being an InstaForex client, you are provided with a large number of free services for efficient trading.