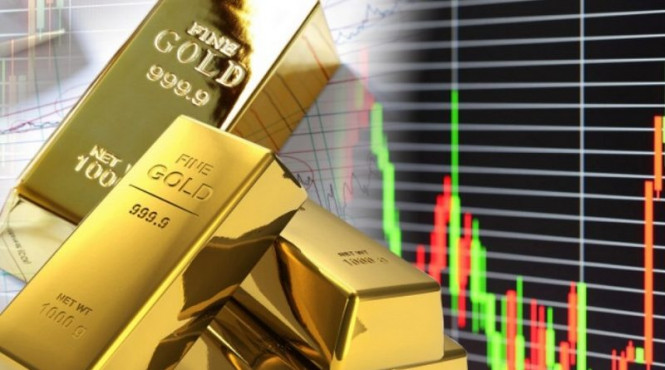 The current state of the precious metals market, gold in particular, is of concern to analysts. Recently, the yellow metal has experienced noticeable volatility, and forecasts for its price were one more improbable than the other. Experts fear that the dynamics of gold will lose stability, and its value will reach fantastic values, causing an imbalance in the market.
At the moment, the price of the leading precious metal is relatively stable. On Thursday, January 30, its growth amounted to only 0.4%, and since the beginning of the year, the yellow metal has risen in price by no more than 4.4%. The current picture is slightly at odds with experts' forecasts for the end of 2019, when various scenarios of raising the price of gold were put forward up to $4000 per 1 ounce. It is possible that the rise in the price of "gold" quotes is hindered by an unstable external background: increasing tension over the spread of coronavirus, a sharp drop in oil prices, collapses in stock markets, and the inversion of the yield curve of US treasury bonds.
Analysts believe that one of the potential drivers of gold growth may be the presidential election in the United States. Not only the future direction of the world economy, but also the dynamics of the yellow metal will depend on their results. According to Peter Schiff, an analyst of the precious metals market, if Democrat Bernie Sanders, one of the current candidates, wins, the US economy will face a disaster, and the price of gold will exceed $2000. Although many experts consider this scenario unlikely, do not rule out such a development.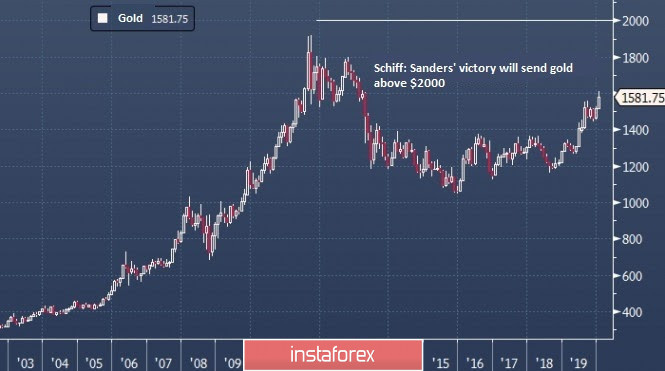 The currency strategists of the German company Degussa are confident that this year, the price of the yellow metal will rise to $1,700 per 1 troy ounce. Analysts believe that this will happen against the background of a slowdown in the global economic growth, and a surge in the financial markets. Degussa summarizes that in a stormy sea of economic turmoil and financial instability, the leading precious metal remains a safe haven.
According to some experts, in the medium term, gold can overcome the psychologically important mark of $1,600 per 1 ounce. Analysts believe that if this scenario is implemented, February 2020 will bring another rally of the precious metal. This will direct the vector of "gold" quotes to new highs, experts summarize.