Long-term review
Good day, dear traders! Congratulations to those who used our trading idea to buy Netflix from January 23, 2020.
Let me remind you that the idea was to combine fundamental and technical analysis presented in the article https://www.instaforex.org/en/forex_analysis/243804
Plan: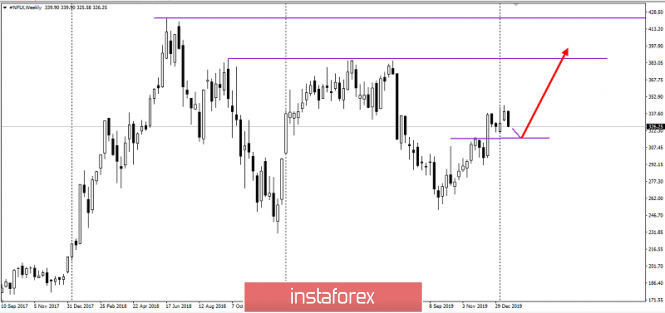 Adjustment:

The pass was an incredible 5600p!
Good luck in trading and have a good weekend!
*The market analysis posted here is meant to increase your awareness, but not to give instructions to make a trade.
Performed by Andrey Shevchenko,
Analytical expert
InstaForex Group © 2007-2020
Benefit from analysts' recommendations right now
Top up trading account
Get a bonus from InstaForex
InstaForex analytical reviews will make you fully aware of market trends! Being an InstaForex client, you are provided with a large number of free services for efficient trading.