Long-term review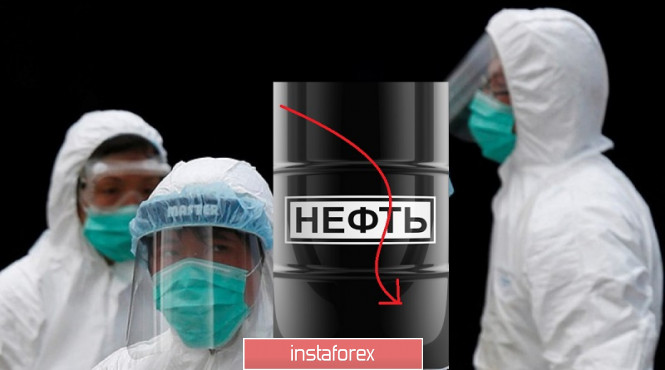 Good day, dear traders! Congratulations to everyone on the start of a new trading week. Today, my attention is focused on oil. As you know, I use the "stop hunting" and price action analysis method. And right now, within the framework of these methods, a very interesting picture is emerging in the oil market:

In this scenario, buyers are now trapped and forced to hide risks behind a round and important psychological level of $ 50 per barrel. If you buy now, you will also fall into this trap.
The drop in oil was caused by the appearance of coronavirus in China. In this regard, traders began to close long positions on oil, expecting a decline in the demand for black energy from this largest consumer in the world. To put it simply, traders are betting on a slowdown in China's economy (and energy consumption) due to the unusual pneumonia virus in one of the most densely populated areas of the planet. No one knows when this will end, but while the means of surgical treatment and vaccination have not yet been developed, the fear that pushes oil down will not disappear, and the probability of oil breaking through $ 50 will be high. This break through will depend on the news of the pharmaceutical giants who took up the fight against this epidemic.
Good luck in trading and control your risks!
*The market analysis posted here is meant to increase your awareness, but not to give instructions to make a trade.
Performed by Andrey Shevchenko,
Analytical expert
InstaForex Group © 2007-2020
Benefit from analysts' recommendations right now
Top up trading account
Get a bonus from InstaForex
InstaForex analytical reviews will make you fully aware of market trends! Being an InstaForex client, you are provided with a large number of free services for efficient trading.