Relevance up to 00:00 2020-02-07 UTC–8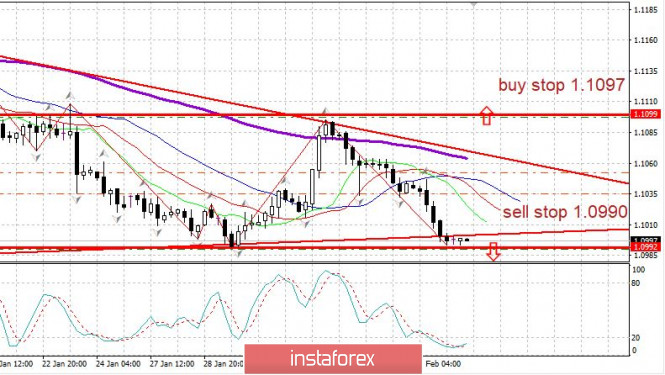 The latest data on coronavirus on the morning of February 6 shows 28 thousand infected with 560 number of deaths. Statistically, this means an increase of 3.8 thousand per day.
These data indicate that the rate of emergence of new patients has not yet fallen, hence are increasing by 10% per day. The question still remains, whether China will be able to limit the spread of the virus until the moment when it ceases to have enough staff.
Meanwhile, strict measures to limit and restrict air travel with China seem to have localized the epidemic in the country itself. It means that the risk of the Great Crisis remains, but the risk of a global epidemic has decreased.
The market, on the other hand, was temporarily distracted by other news which is Trump's win over impeachment in the Senate. Moreover, the initial data for the democratic candidates for the US presidency shows Sanders and Buttijic are both on the lead, while Joe Biden unexpectedly lagged behind giving way to Warren.
EURUSD:
Under heavy pressure.
Sellers pressed the euro to the support level of 1.0990 and blocks chances for a rebound.
We will probably see a breakout at 1.0990 and down.
We sell from 1.0990, stop at 1.1035 and profit at 1.0890.
*The market analysis posted here is meant to increase your awareness, but not to give instructions to make a trade.
Performed by Sam Alan,
Analytical expert
InstaForex Group © 2007-2020
Benefit from analysts' recommendations right now
Top up trading account
Get a bonus from InstaForex
InstaForex analytical reviews will make you fully aware of market trends! Being an InstaForex client, you are provided with a large number of free services for efficient trading.