Relevance up to 22:00 2020-01-16 UTC–8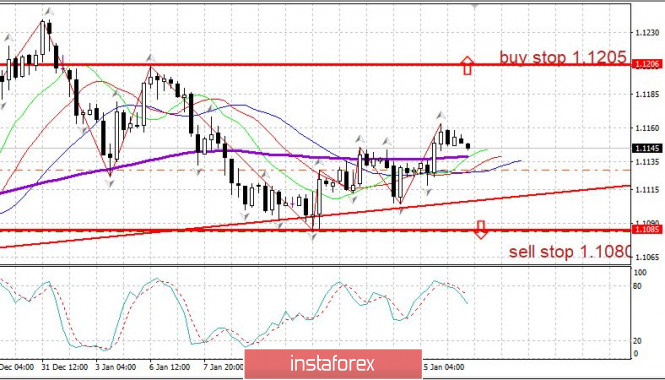 China and the US has signed the first phase of their trade agreement. China has pledged to dramatically increase the purchases of goods from the United States, take measures to protect the intellectual property of U.S. businesses, and open the market to U.S. financial companies in the future.
Because of this, for a while, the US-China trade war is stopped, which is positive for the markets.
Fed's important Beige book report on the state of the US economy will be released this evening.
EUR/USD: Euro is growing, but very slowly (yesterday in the "Trader's Diary", I described why the euro is almost not growing).
Buy from 1.1205.
Sell from 1.1085.
*The market analysis posted here is meant to increase your awareness, but not to give instructions to make a trade.
Performed by Sam Alan,
Analytical expert
InstaForex Group © 2007-2020
Benefit from analysts' recommendations right now
Top up trading account
Get a bonus from InstaForex
InstaForex analytical reviews will make you fully aware of market trends! Being an InstaForex client, you are provided with a large number of free services for efficient trading.