Long-term review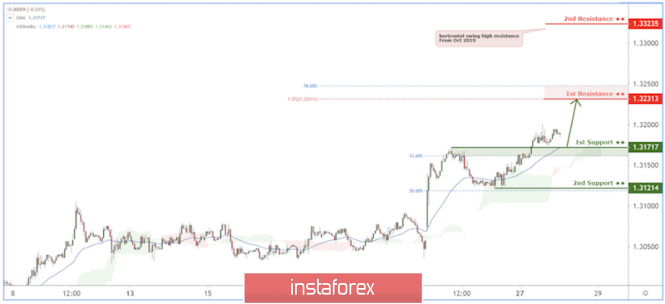 Trading Recommendation
Entry: 1.31717
Reason for Entry:
23.6% Fibonacci retracement, Exponential Moving Average resistance.
Take Profit : 1.32313
Reason for Take Profit: 78.6% Fibonacci retracement, 127.20% Fibonacci extension.
Stop Loss: 1.31214
Reason for Stop loss:
50% Fibonacci retracement
*The market analysis posted here is meant to increase your awareness, but not to give instructions to make a trade.
Performed by Dean Leo,
Analytical expert
InstaForex Group © 2007-2020
Benefit from analysts' recommendations right now
Top up trading account
Get a bonus from InstaForex
InstaForex analytical reviews will make you fully aware of market trends! Being an InstaForex client, you are provided with a large number of free services for efficient trading.
USD/CHF approaching support, potential bounce!
Price is bouncing nicely from our first support at 108.73 where we might be seeing a further pushup towards 1st resistance at 109.31.
EUR/USD approaching support, potential bounce!
Price is approaching our first support where we might see a bounce to our first resistance level.
AUD/USD drop in progress. Further drop expected!
AUDUSD made new lows and further drop below resistance at 0.68807 towards support at 0.68144 is expected.